The denim jacket may have originated as work wear, but it has undergone extensive transformations by luxury designers to become sought-after haute couture. The most expensive denim jackets utilize premium denim, decadent embellishments, and contrasting stitching. A high-end denim jacket is a must-have wardrobe addition to create a visual statement.
Gucci Embroidered Denim Jacket With Shearling
Gucci is renowned for its luxurious apparel, and they have spared no expense on ornamentation with its Embroidered Denim Jacket with Shearling. Fashionistas will adore this denim jacket from Gucci, as the applique designs take four hours to hand stitch into place.
Inspired by a patched denim jacket from Alessandro Michele, this Gucci denim jacket comes in a light blue wash. Flowers, bees, butterflies, and a tiger adorn the garment.
Alexander McQUEEN Denim Peplum Jacket
Fashion lovers will feel regal and chic donning a corsetry-inspired denim jacket from Alexander McQUEEN. The Denim Peplum Jacket is constructed from ecru Kuroki denim and includes a removable leather hem.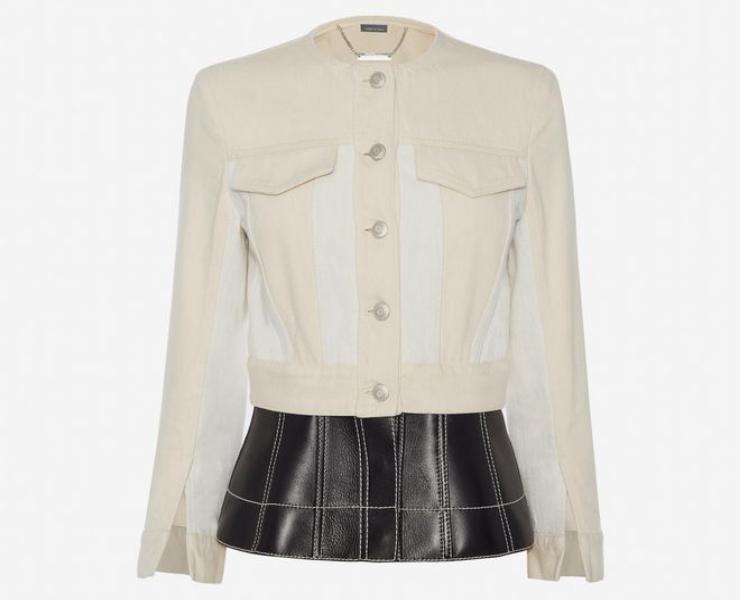 Alexander McQUEEN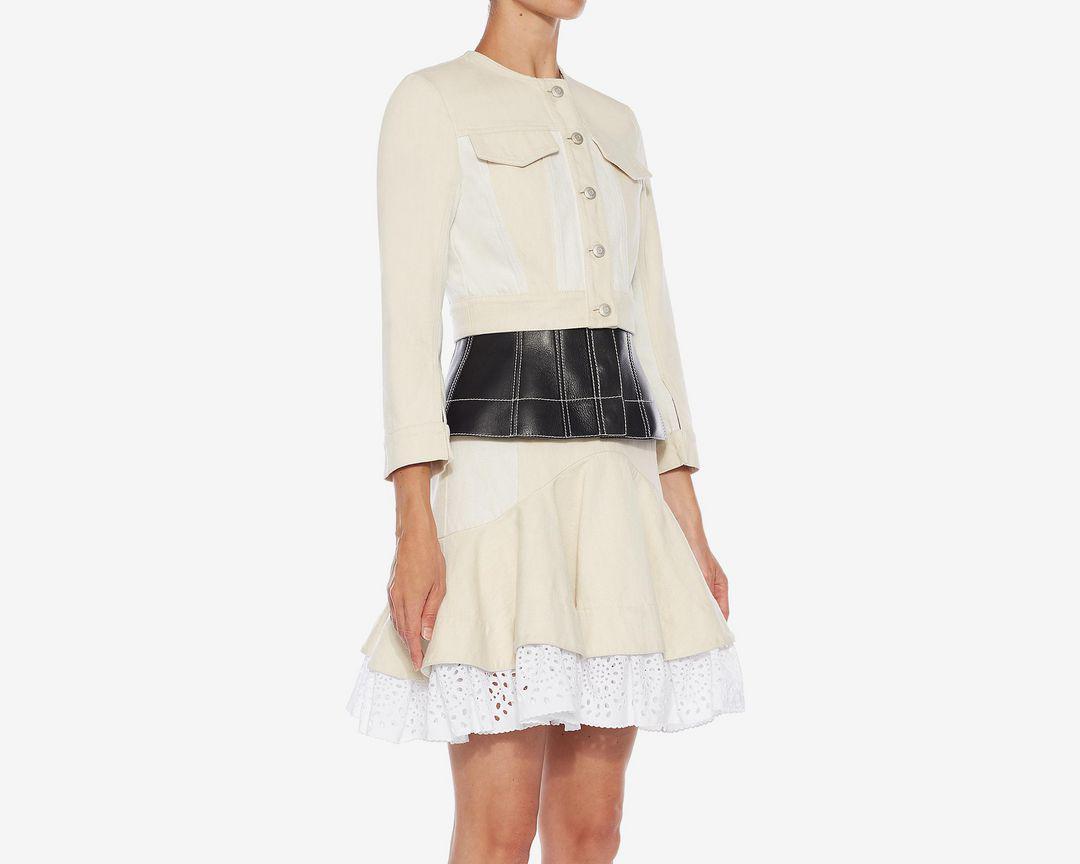 Alexander McQUEEN
Stand out in the crowd with this head-turning denim jacket from Alexander McQUEEN, which is accented by slashed sleeves, metal snap buttons, and contrasting panels. This women's jacket from Alexander McQueen seamlessly blends steampunk, vintage femininity, and catwalk chic.