Whether you're traveling internationally or visiting New York on business, here you'll find a collection of top-tier suites that are guaranteed to help you relax after a long day of work or play. Perhaps the only problem with these lush destinations is that they're all so beautiful, you'll never want to leave.
Mandarin Oriental- Suite 5000, New York, NY
Price: $36,000
You've got to be in the know to request this 50th-floor suite which you won't find on the hotel's website. It consists of three bedrooms, its own living room, and a beautiful dining room complete with a wall installation from Swarovski. You'll also find plenty inside to keep you entertained, as it features a movie collection and an old-fashioned record player with a vinyl selection curated by Academy Records.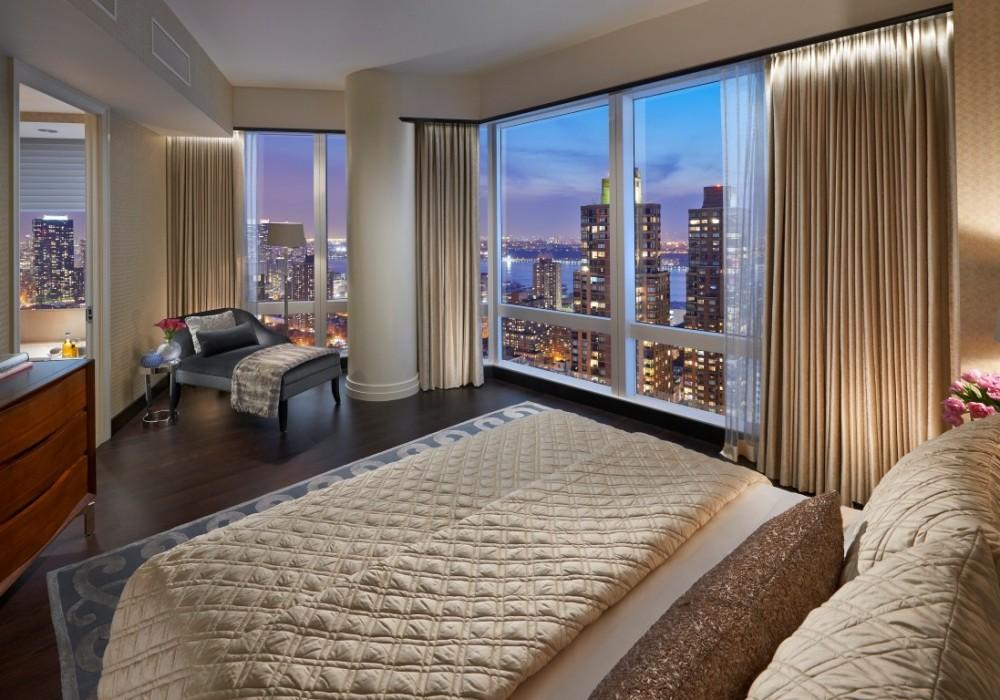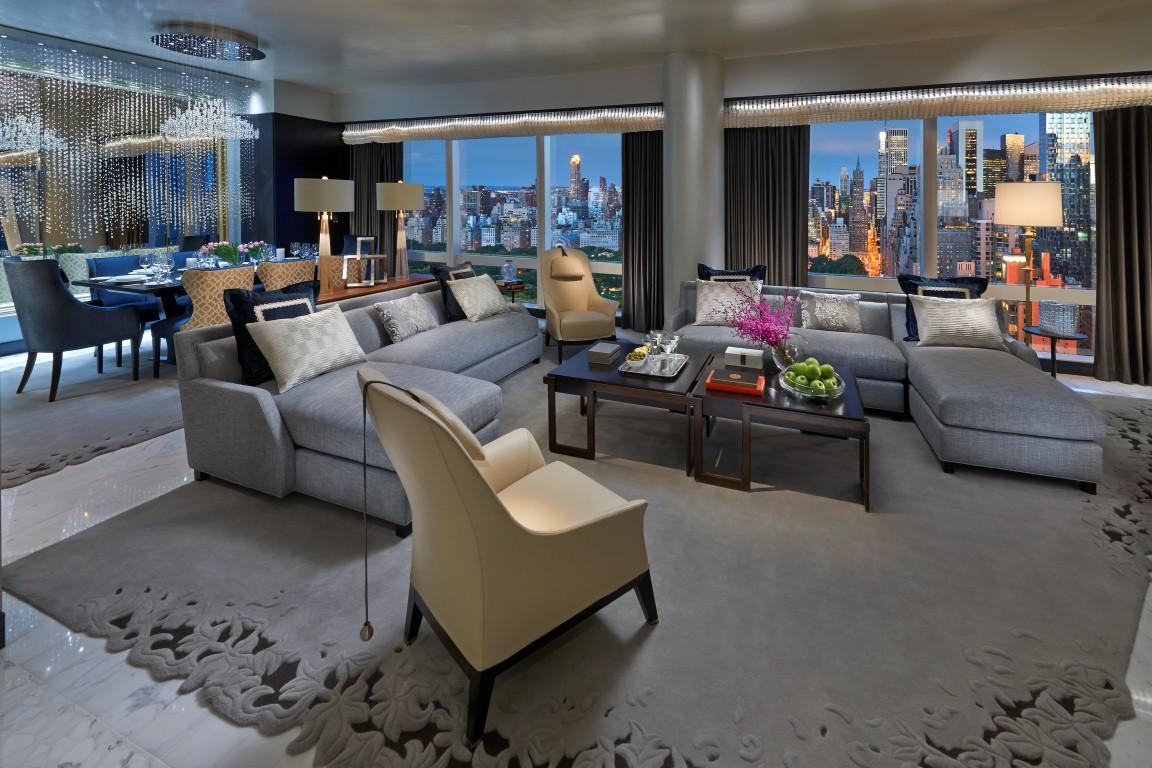 Hotel de Paris Monte Carlo- Princess Grace Suite, Monaco, France
Price: $37,000 
The ultimate relaxation destination, this lavish suite offers guests the chance to awaken to sweeping views of the Mediterranean Ocean. The two-story suite includes two bedrooms and two private terraces perfect for taking in the sea breeze. You'll enjoy your own private sauna, Jacuzzi, and heated infinity pool as you leave the world behind and indulge of the peace of this seaside resort.