There's nothing like kicking back on the couch for a relaxing evening of doing absolutely nothing. What could possibly make it better? A comfortable robe, of course. The right fit and the best materials make a huge difference. If you're looking for comfortable robes for quality robes from luxury brands, look no further.
Versace Men's Barocco Sleeve Robe
Black and gold are colors often associated with elegance and style, and this black and gold robe does not disappoint. The sleeves on this luxurious robe give it a serious style boost with large Barocco sleeve. Barocco is the Italian equivalent of Baroque. Baroque is a term that represents the distinct style of the 17th century Europe. With convenient side pockets, this pure cotton Italian import is sure to please.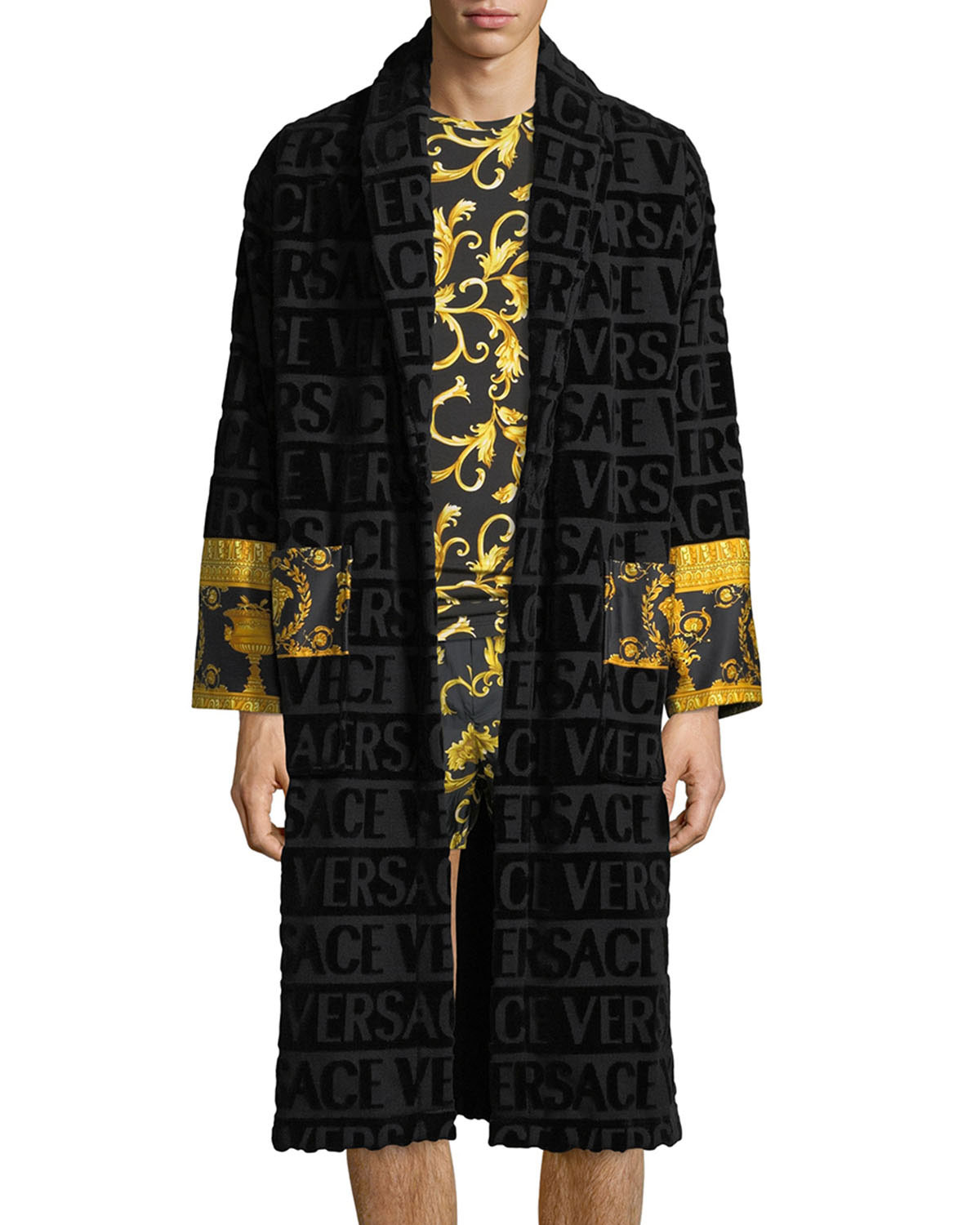 Neiman Marcus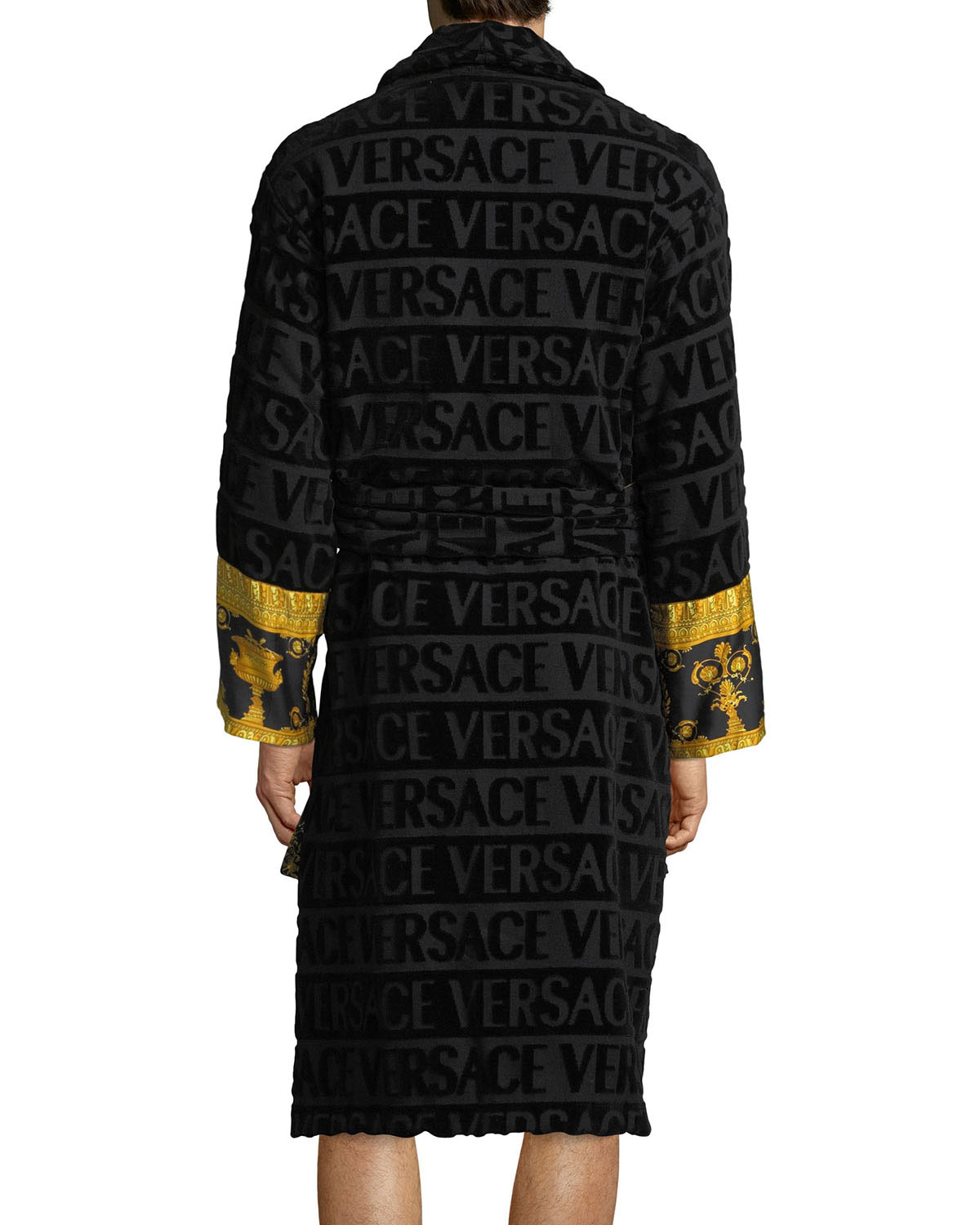 Neiman Marcus
Fendi Monster Hooded Robe
Like a mullet, this playful robe is business in the front and party in the back! A humongous monster design peaks out from under the hood of this otherwise regular gray robe. The large monster pattern is a grown-up twist on every little boy's favorite footie pajamas. The outside of this robe is made of velvet, which gives a luxe look and provides plenty of warmth. As an added touch, the inner lining is made of cool, comfortable cotton.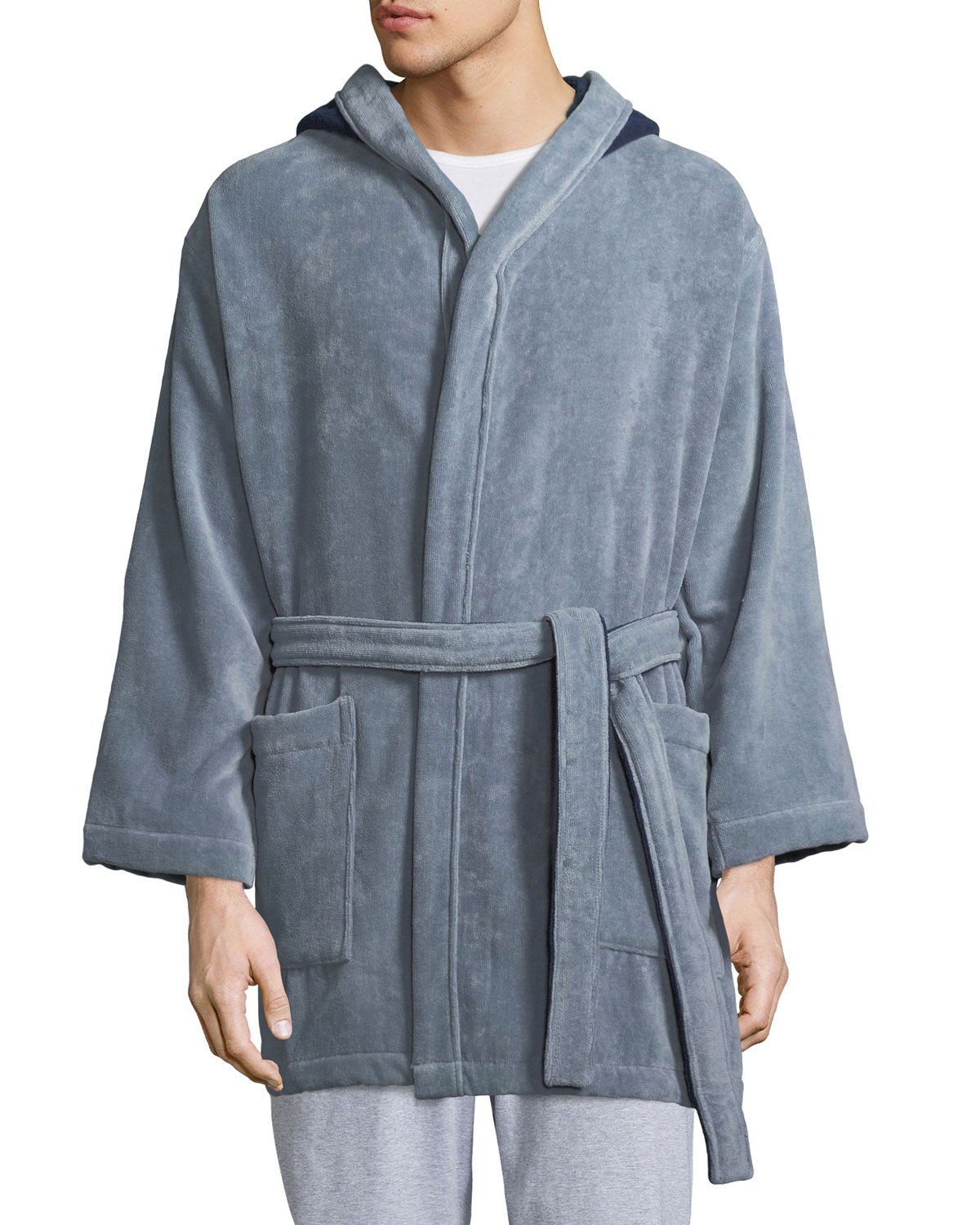 Neiman Marcus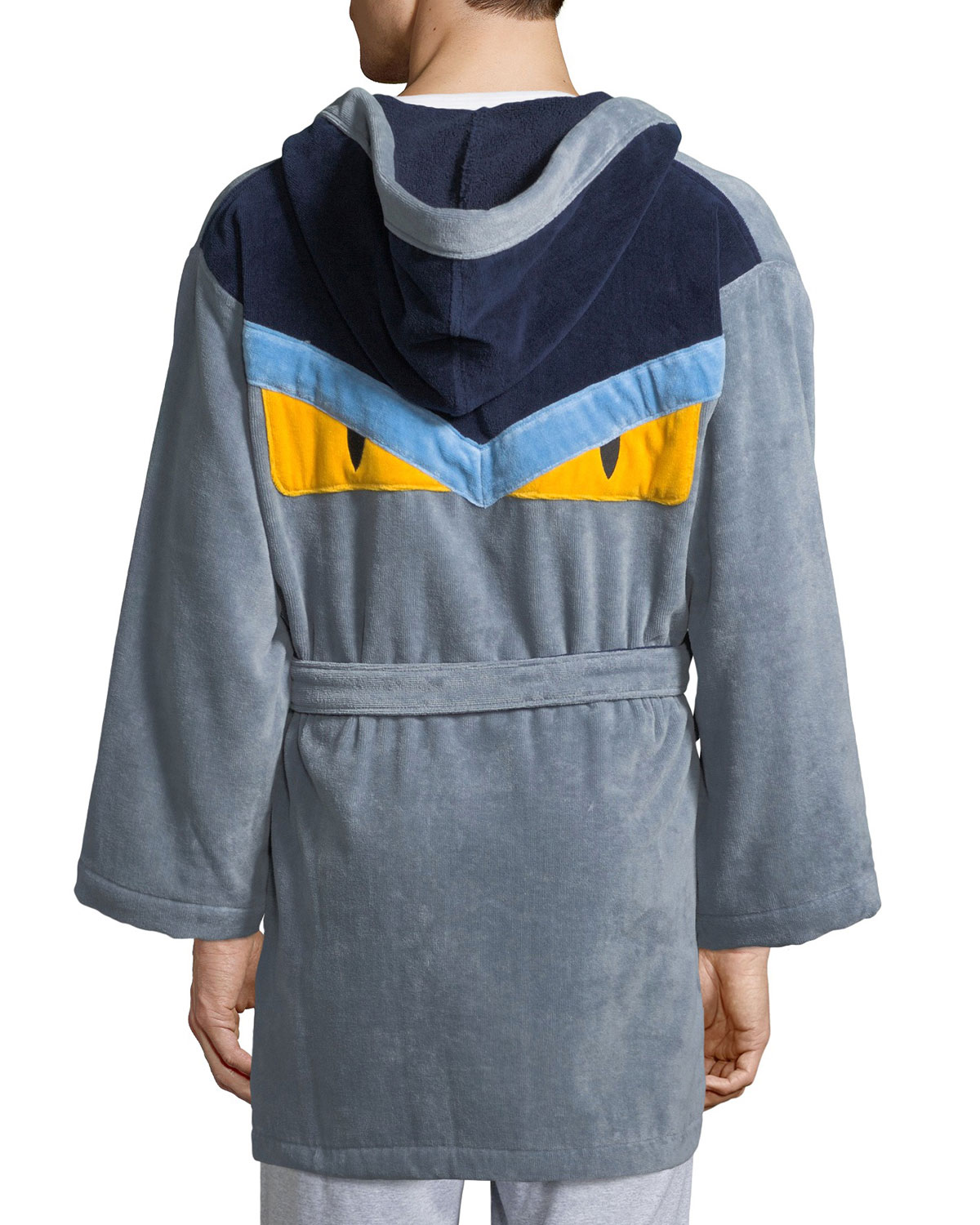 Neiman Marcus