The beach is an inherently magical place. The endless horizon, the soothing sound of the waves, and the soft sand beneath your toes make it a paradise. Combine that with the luxury and style of a hotel facing the beautiful blues of both the sea and the sky, and your recipe for a dream getaway is complete. These ten beach hotels certainly do not disappoint, especially if you are looking for the best beach vacation of your life.
The Cuixmala Estate – Cuixmala, Mexico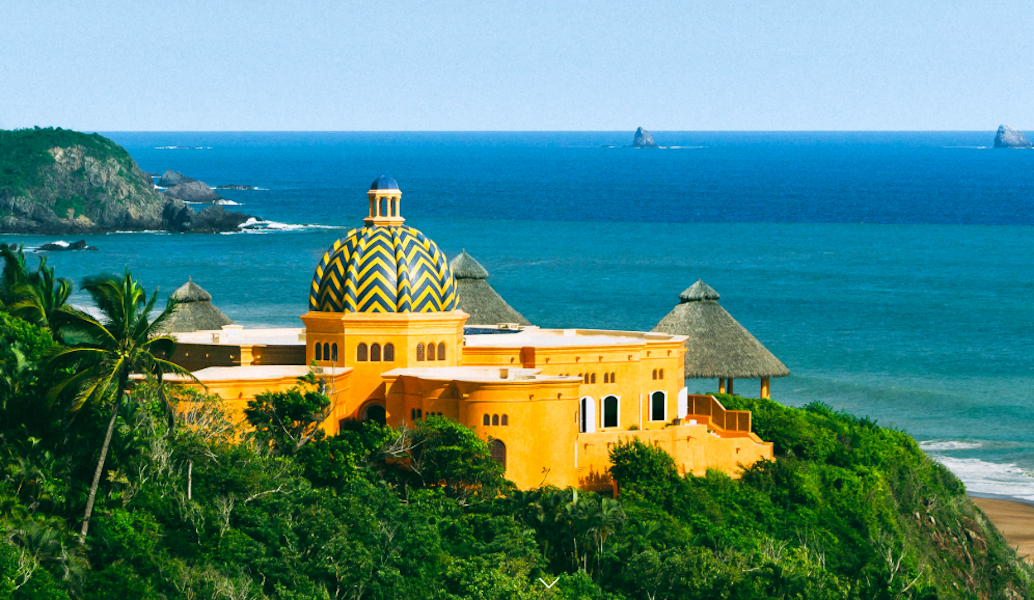 Cuixmala
This beautiful hotel was once private property, the estate of financier Sir James Goldbarth and one of the world's largest residences. The Cuixmala Estate has grand views of both the sea and the surrounding rainforest, as it is perched atop a rocky slope. Designed with long white hallways to complement the lovely hues of blue in the ocean, sky, and pool waters, the idea is that lounging here is the ultimate in relaxation.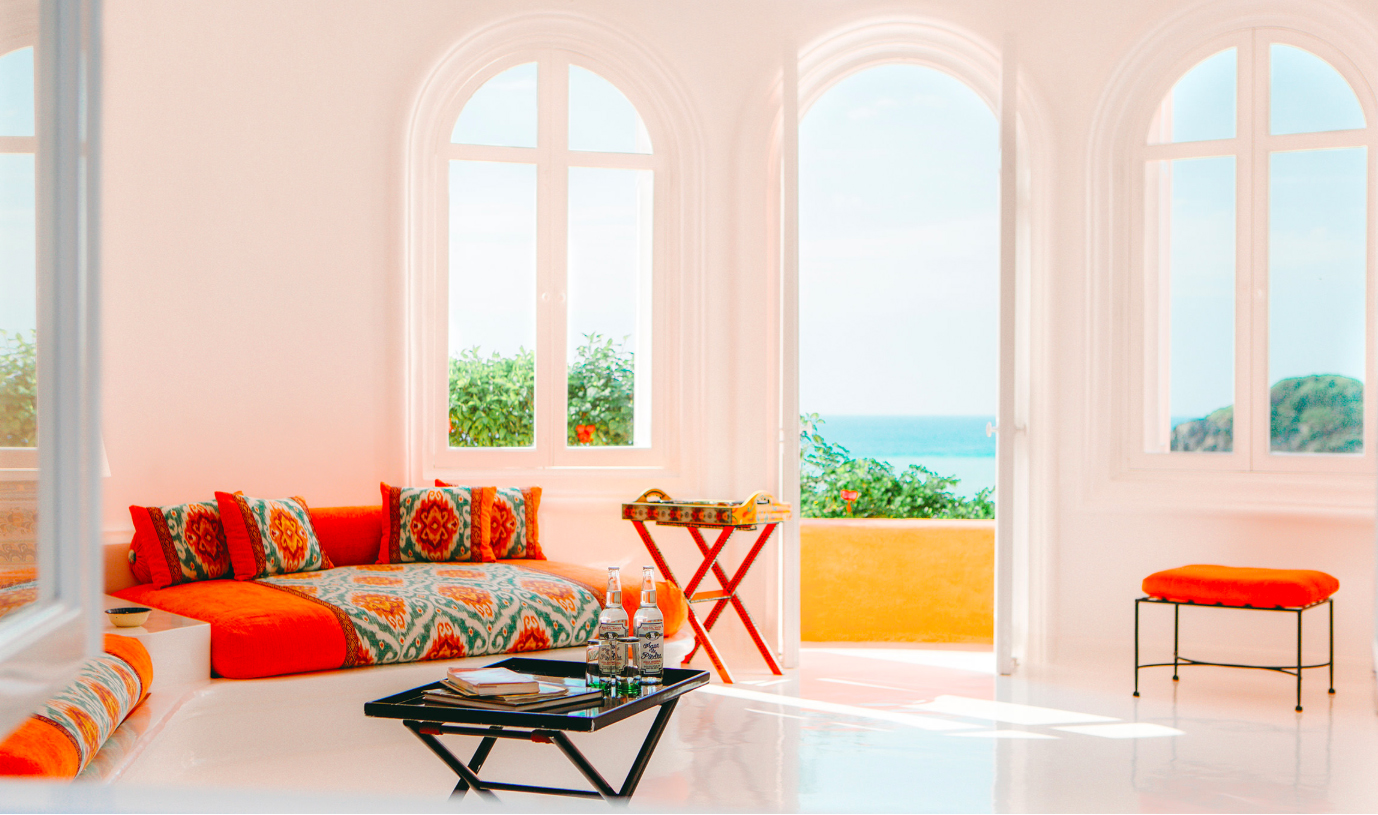 Cuixmala
This hotel's pool begins in the hotel and ends on the beach itself, combining nature and luxury without having to leave the grounds.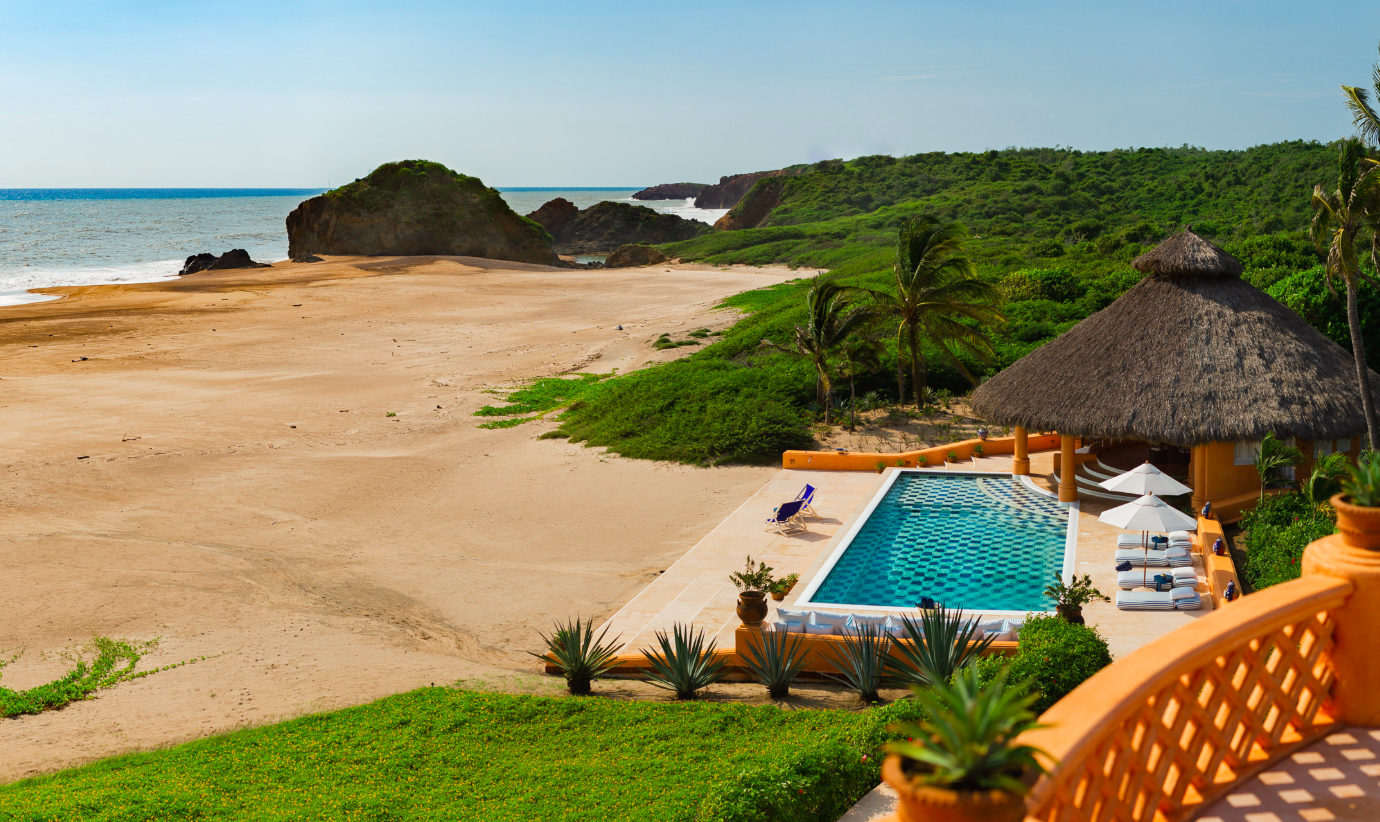 Cuixmala
Cary Arms And Spa – England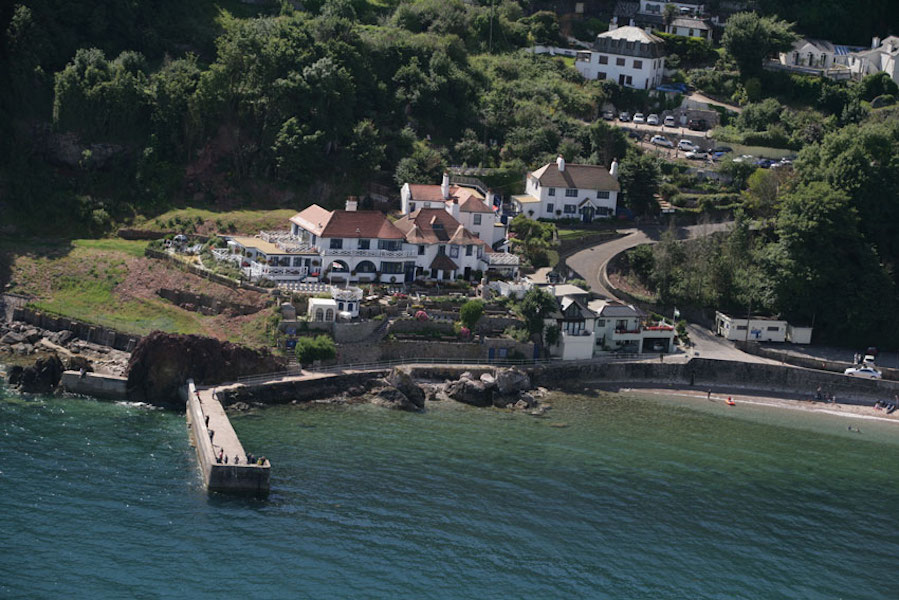 Cary Arms
The beaches in England are not meant for constant sun and swimming. Gray and windy beach days with roaring and magnifiscent waves can be breathtaking, especially from the comfort of the luxury accomodations of the Cary Arms and Spa. The Cary Arms and Spa in Babbacombe, Devon, England is in the style of a classic English inn, in addition to their quaint three, four, and five bedroom private cottages.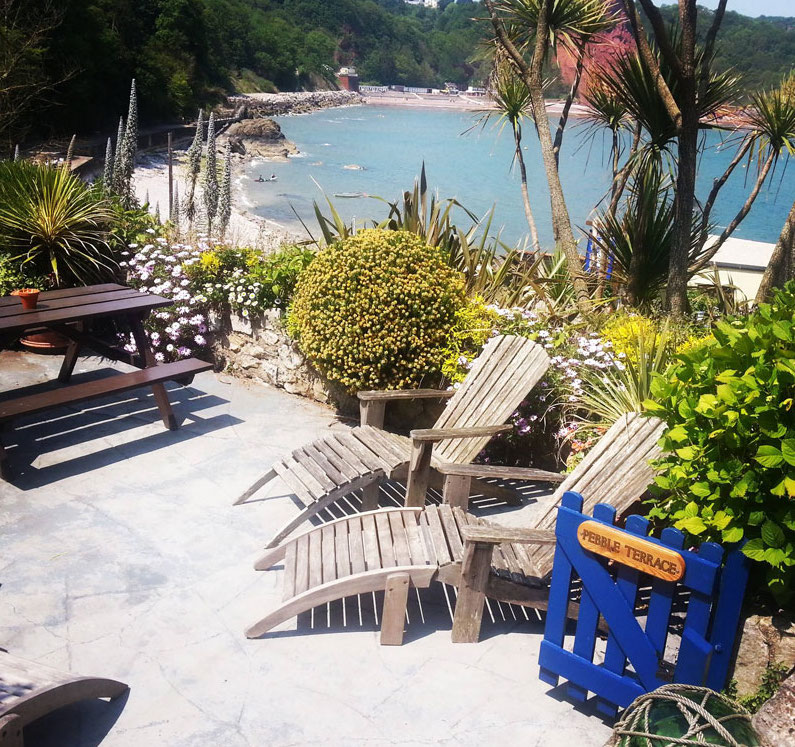 Cary Arms
It has spectacular sea views, an in-house spa right on the beach to pamper yourself, and seaside dining with local produce and fresh seafood. This hotel was built on cliffs above the sea, and also has a path that brings you right to the beachfront for secluded access.