El Nido's – Pangulasian Island, Philippines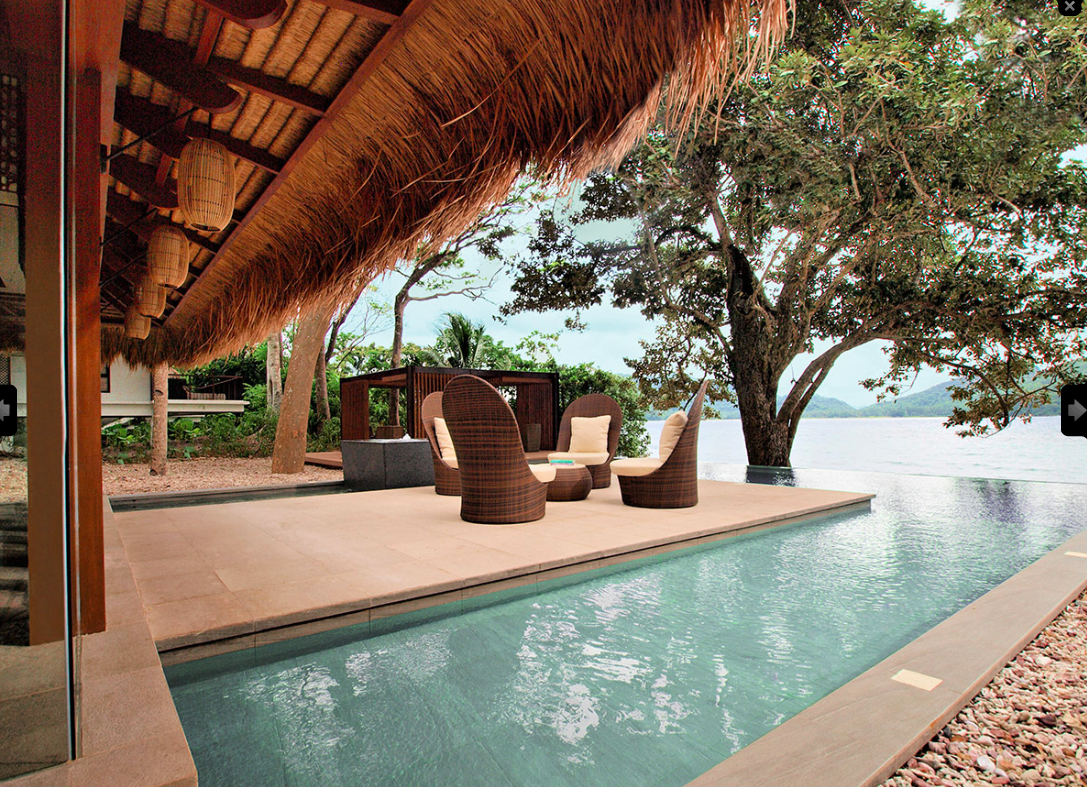 El Nido
This eco-resort is friendly to the environment while providing a top-notch experience in front of clean white sand beaches and crystal clear blue-green water. The sea water at El Nido's is warm and always inviting.

El Nido
The resort, built in contemporart Filipino style, contains 42 villas, each with their own private balcony. There are six pools at which to relax, as well as a beachfront spa. From the property, you can catch gorgeous views of both the sunrise and sunset over the water. 
Six Senses – Musandam Peninsula, Oman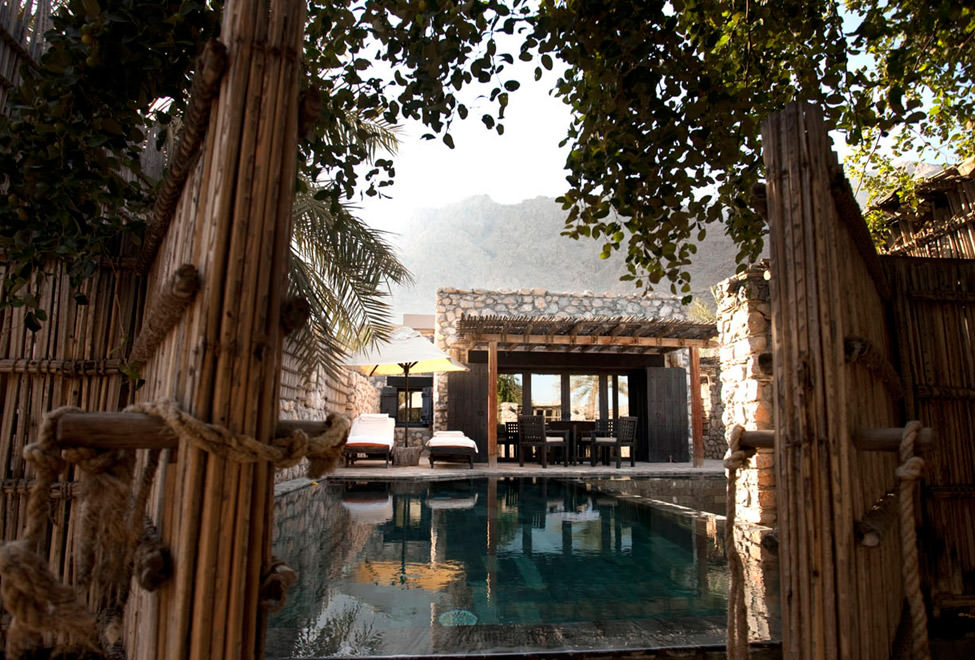 Six Senses
Six Senses provides breathtaking views of the sapphire water. Turning away from the water, you'll see towering mountains. The hotel comes equipped with everything you might need: restaurants with panoramic sea and landscape vistas, an enormous spa, beachside lounging, and eateries of excellent quality serving international cuisine.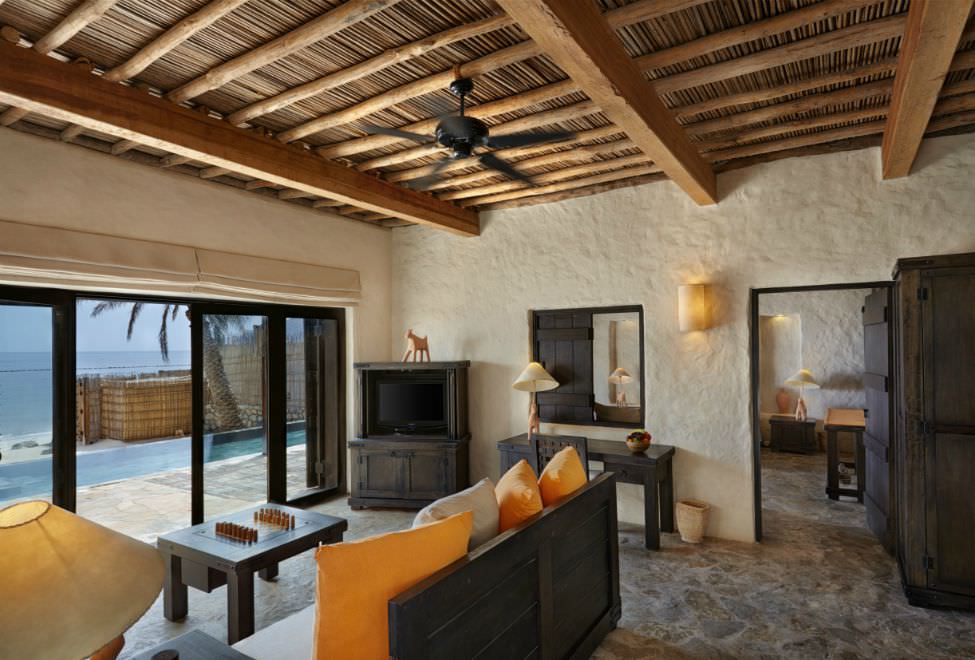 Six Senses
Several of the Six Senses villas have private pools, and even direct private beach access. Activities are also offered to guests, including cruises, snorkeling, and mountian biking in the area.