When we decide on the right airline, many factors come into play. While price and safety are two major concerns, health is possibly not in our radar. Over the years, many airlines have been offered special services to give people some comfort in the sky. There's nothing better than getting pampered en route to your destination. If you're focused on your health, these six airlines are right for you.
Air France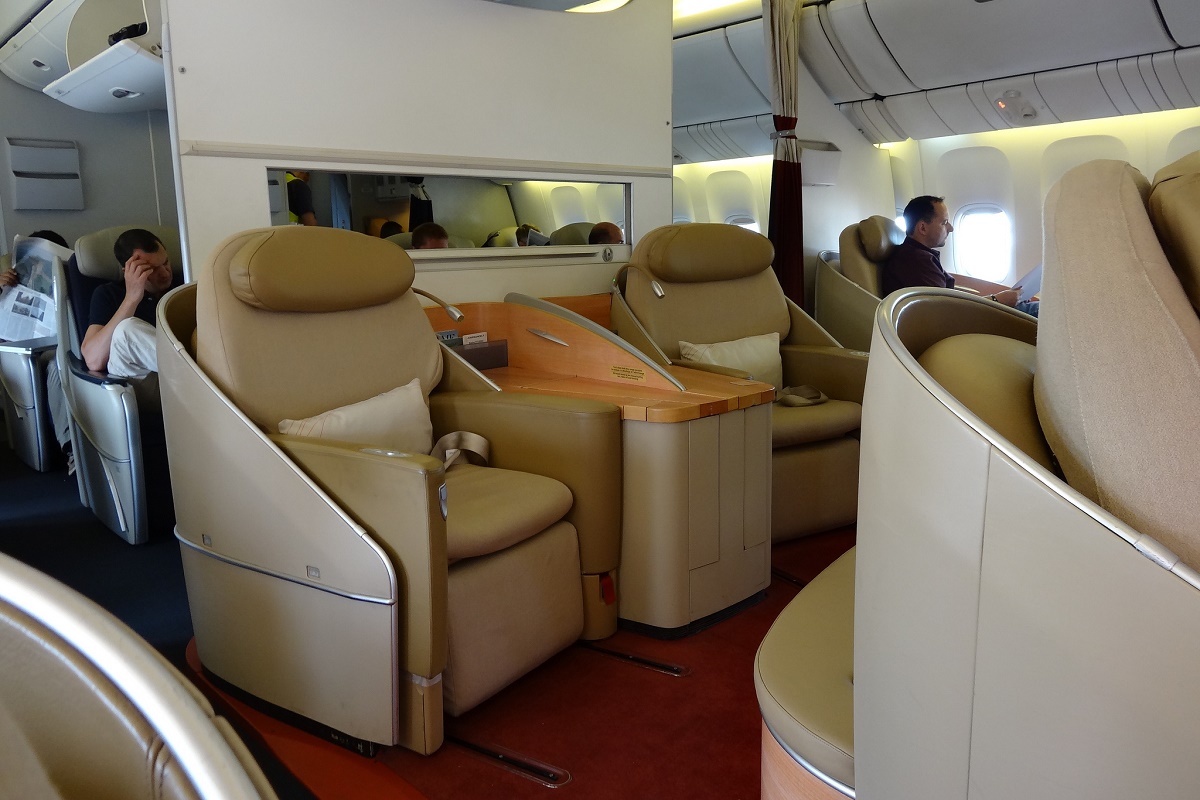 Eric Salard/Flickr
Launching back in 1933, Air France has been the premier airline in Europe. In order to make their travelers happy, the airline have a special Air France Business Lounge. This space was recently expanded to 6,000 square feet, which means more customers are welcome. Well, what awaits you in this massive space? You can cleanse yourself with plant based facial treatments or one of their many options at the detox bar. "The pre-flight experience is as important as the flight itself. The passengers we see regularly, who spend one hour and ten minutes on average in the lounge, know this well," stated Air France product manager Laurence Garnier-Plat.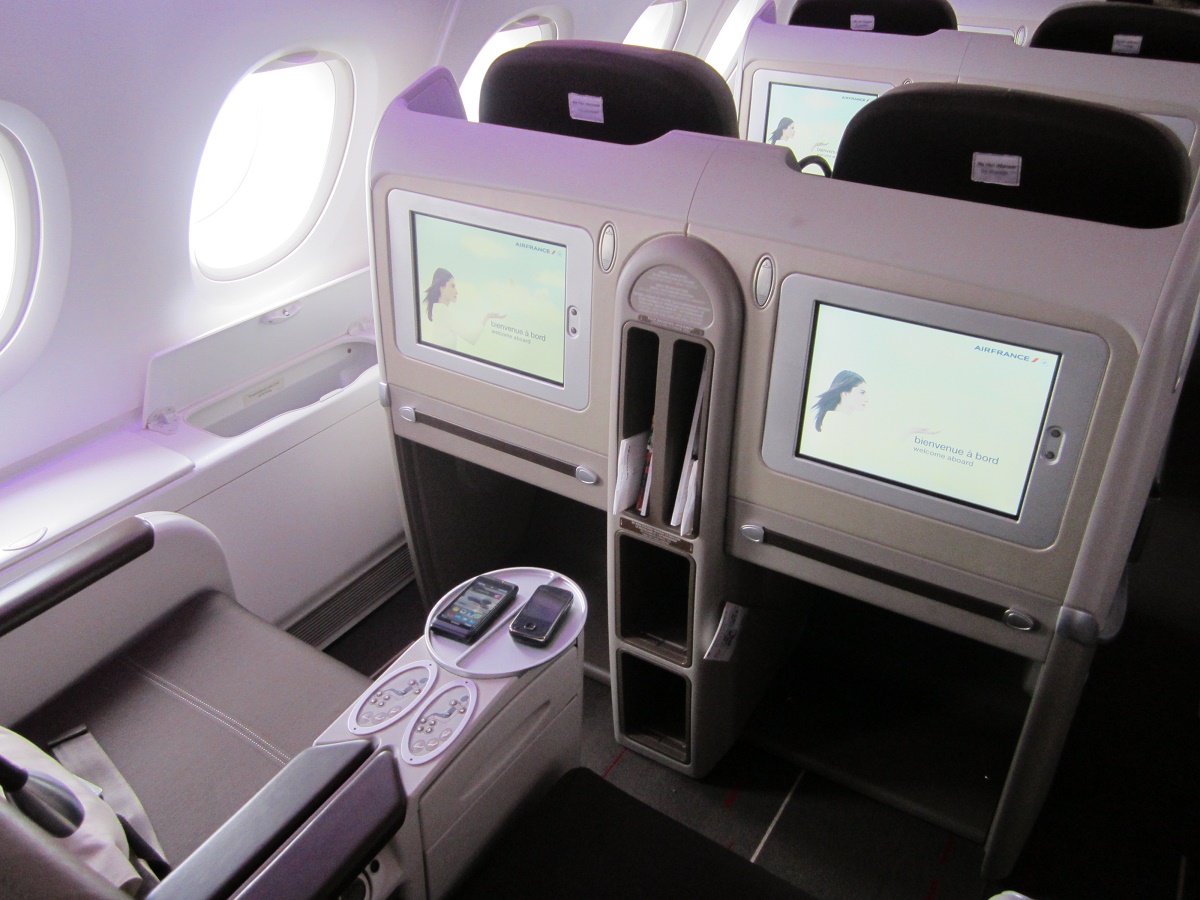 Air France
Cathay Pacific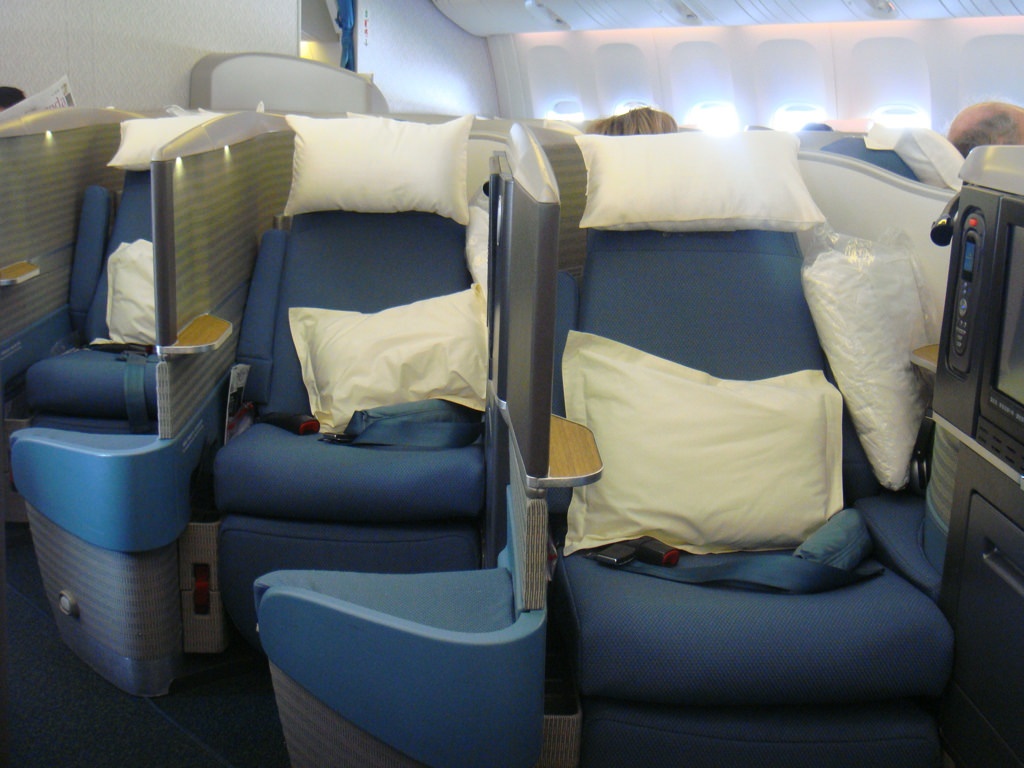 Tom Mascardo/Flickr
Based out of Hong Kong, Cathay Pacific is one of the busiest airlines out there with immense cargo traffic. Instead of getting stressed out, they want their customers to stretch those arms and legs. They recently unveiled their new Travel Well with Yoga program. These special videos show people how to achieve their own calm with various exercises. "There are a series of exercises that can easily be done from an economy class seat whilst other moves are suitable for after the flight in your hotel," state manager Simon Cuthbert in a press release. You can view these videos in English, Japanese, Cantonese, and Mandarin.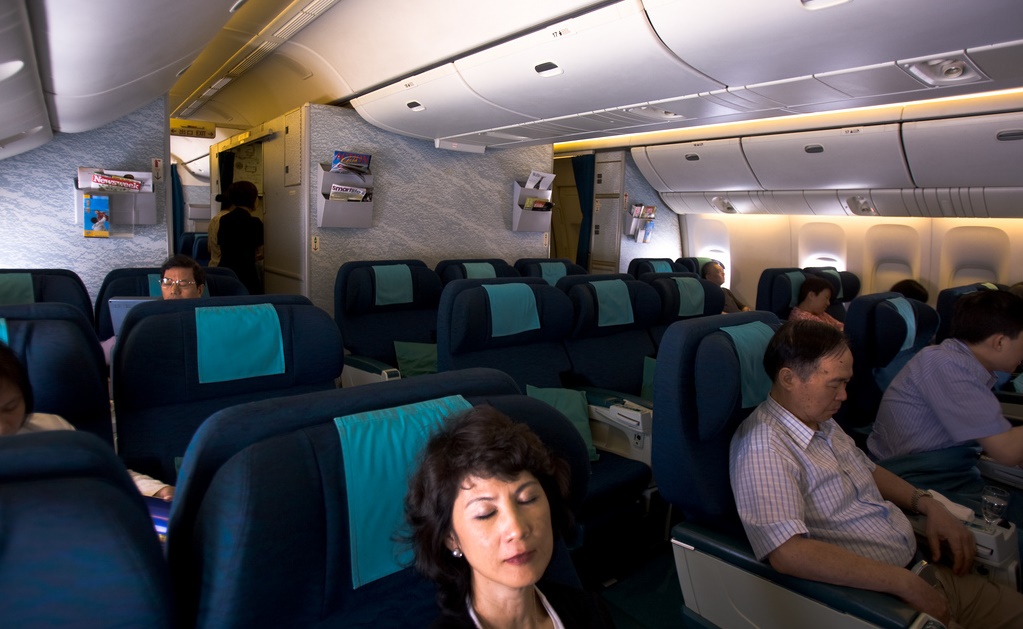 Cathay Pacific