Jade Mountain (St. Lucia)
This luxurious hotel sits above a 600-acre beach in St. Lucia, giving couples a beautiful view of the region right from their rooms. Couples can enjoy 24 infinity pool sanctuaries and five jacuzzi suites with comfortable and spacious lodging. Jade Mountain also has award-winning "Jade Cuisine" and a Celestial Terraces, great for cocktails at sunset or star-gazing.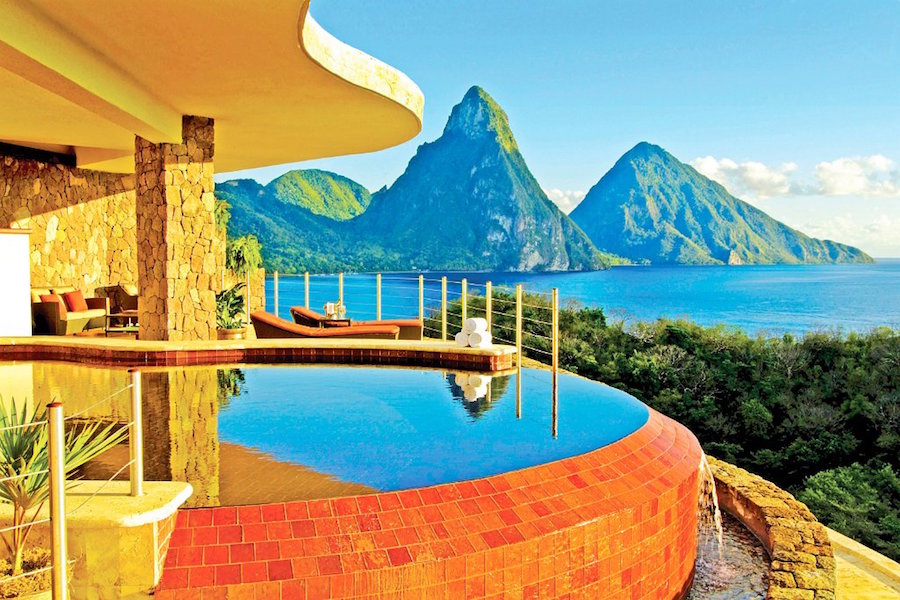 This resort, named St. Lucia's most romantic resort, has several wedding and honeymoon packages. They also offer a gift registry if you want to surprise your partner with a nice gift or flowers and personal message during your stay. In addition, there are opportunities for excursions, private dinners, and sunset celebrations that can be added to your itinerary.
Bill & Coo Suites and Lounge (Mykonos, Greece)
Outside of the Caribbean spots, Bill & Coo Suites and Lounge is a luxurious boutique hotel in the heart of Mykonos, Greece. The resort's accommodations are right by the water, giving guests a gorgeous view from the moment they wake. With plenty of places to gaze at the views, it's a perfect place for couples to relax and enjoy their time together.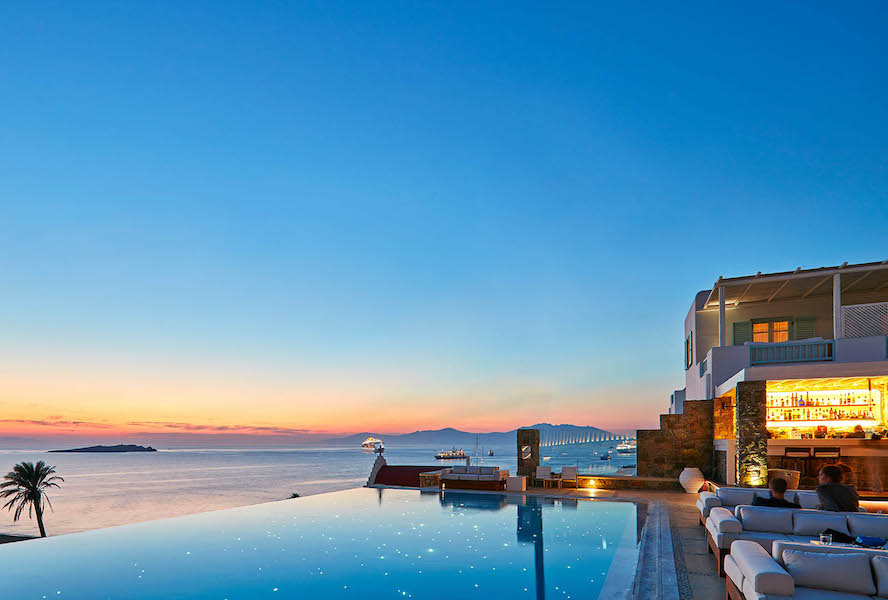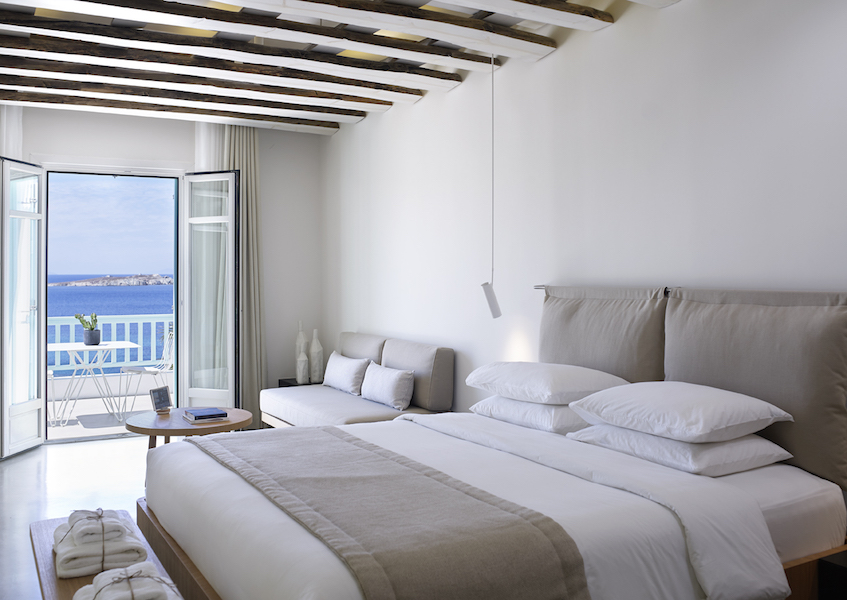 The resort has incredible Mediterranean-inspired cuisine by award-winning chef Ntinos Fotinakis in its tavern, as well as a lounge bar right next to Bill & Coo's infinity pool. It offers a relaxing spa suite, Valmont, which is labeled as a "heavenly sanctuary for the senses." Couples can enjoy massages, facials, and other services for their well-being.